Digital Marketing Agency For Startups and Small Businesses
StartUp Company Counsel is San Jose based Website Design and Digital Marketing Company in one super-creative amalgam. We shape the digital experience into sales leads and customer acquisition through our Analytics Guide, enabling sound marketing investments further.
Contact Us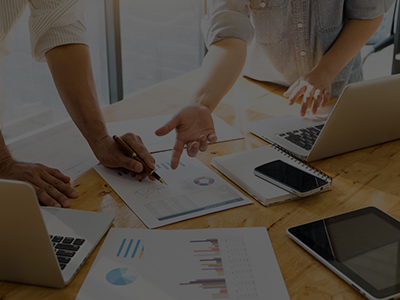 Why Start-Up Need Digital Marketing Services
A Better Understanding of Customers

Digital marketing tracks, monitors, and analyzes the behavior of startup customers and changing their go-to business in a positive direction.

Strategize with Valuable Data and Analytics

Effective Marketing strategies let marketers analyze trends and traffic information to plan further for growth. This works best to get an insight into customer preference.

Acquiring and Retaining Customers

Acquire customers with Digital Marketing when the business is new! With Innovative product and Innovative marketing and promotions, you are in the game!

Involves True Engagement

Digital marketing technologies can push a startup above its competition by transforming processes and products. It brings a startup closer to its target audience.

Digital Marketing programs drive business growth

This works as they reach out to new customers, develop leads, and convert leads into sales.

Active Social Media Presence

Running a digital marketing campaign lets the audience engage with the latest announcements, make positive perception, branding, & increased consumer loyalty. The higher the visibility, incredible is the return on investment.

Get prepared for the Internet of Things

Digital marketing helps connect with clients irrespective of time and place, and it works best as the trend is of being tech-savvy.

Boosts Online Conversions

Digital marketing makes it easy to have better interactions and do prompt actions, that thereby improves conversion rates with ease.

Cost-effective

Digital marketing is hugely profitable, serving startups and small businesses that may not have a big pool of funds.
Additional Services For Your Startup Overall Growth
Legal Services for Startups
We are a team of experienced startup attorneys offering legal advice and guidance Read More...

Website Design & Development
Considering one of the most important aspects of your company's face – your website, needs utmost attention when it comes to customer retention and engagement. It is the central hub for your messaging and content marketing efforts. All other marketing tools and techniques revolve around this segment only and must support and convert the traffic to acquisition. So, it's time to switch to a modern responsive website and express your business to your online clientele. We strongly believe your website must always leave a very strong impression and to the achieving that it must be convenient, compatible, navigable and useful. We offer the best-in-class functionality and deliver the best of both web and mobile for startup as well as for enterprise. We provide lasting impressions both visually and interactively that can transcend and connect with people in a transformational way.

Business Advisory Services
Our work revolves around supporting your Accomplishments, identifying Strengths Read More...

Brand Awareness
What good will all products, services, and transformations do if the visitor is not aware of your brand? Hence, irrespective of the fact whether you are a startup or an established enterprise, it is crucial to build the brand and strengthen its associations with the minds of your leads and customers. Your brand will only be a 'brand' when it has a brand name, logo, offering an in-depth content molded into an experiential set of features for your audience. The customers gravitate towards a certain brand only when there is brand awareness. We readily strategize your brand awareness campaign with eye-catching visuals, investing in the correct advertising mode, building in-depth content and a lot more.
All Digital Marketing Services of StartUp Company Counsel
FAQs for Startup Companies on Digital Marketing Services
What are digital marketing services?
The marketing firms for startups offer strategy based service – (you can change the services)
Social Media Marketing
Search Engine Optimization
Paid Media
Data Analytics + Business Intelligence
Content Marketing
Digital PR
Influencer Marketing
How do you market a small business/ startup?
Marketing a startup is challenging by self, as one needs to plan well to achieve their goals. A marketing agency for startups will consistently build your brand beautifully, thereby creating identities, drive interactions, and get results. They may use different Digital Marketing Services like:
Search Engine Optimization (SEO)
PPC Marketing
Social Media Marketing
Content Marketing
Email Marketing
Blogging Services
Web Analytics
How much should a startup spend on marketing?
Different Kind of Business requires a different kind of Marketing. Ideally, a marketing budget for a startup should be a percentage of your revenue. This entire planning is done by digital marketing companies for startups, wherein they frame a complete and accurate financial model. They also help in financial structuring, evaluating various risks that are associated with the business, and advising on financing options.
Why do startups need marketing?
Any business with even great products is not enough to succeed alone. Customer-dealing, how you persuade and build relationships with your customers, eventually can help a startup take off. Primarily, a digital marketing agency for startups works on getting results and finally attains a reputed market position of a startup while achieving many more milestones.
How can digital marketing help small businesses?
Digital marketing services for startups help brands by implementing strategies that are geared to optimize, communicate, and advocate. They can help startups expand their current reach and reach new audiences.
A digital marketing company helps connect startups with their customers, encourage advocacy, and frame brand stories.
How do I digital market my business?
In a landscape of competition, only digital marketing can conceptualize compelling storytelling through marketing based on Email, PPC (pay per click), SEO (search engine optimization), including web design.
Good marketing companies for startup build marketing strategies that deliver exceptional results.
Why is digital marketing important for startups?
If startups plan to go online or already online and plans to expand their business, then digital marketing is necessary. While audiences are bombarded with marketing messages and connected through technologies, it is harder for them to hear a particular company above the noise.
To build and retain a loyal audience, startups need a story, and to shape that story, they need a strategy, which is the prime focus of best marketing agencies for startups. Audience research, interest-based targeting, and high-impact creative helps startups to come out of their shelves.
How do I market my startup business?
Since the budget plans are not high, startups focus on a cost-effective yet impactful business approach. Digital Marketing Agency simplifies it by supporting the goals of an organization's business plan. Their marketing services for startups directly correlate to the growth leading to a positive impact on the bottom-line.
Industries We Served

B2B

Ecommerce

Education

Healthcare

Travel

Atomotive
Digital Marketing Blogs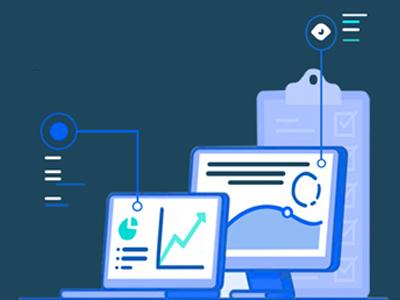 December 31, 2019
Top Reasons Why SEO Matters for Every Startup Growth
SEO – Search Engine Optimization – an integral part of digital marketing services– is focused on building the visibility of content in the search engine results. A successful start of SEO for startups..
Read More