PPC Campaign Management Company for Startups and Small Businesses
Pay-per-click (PPC) advertising is a faster path to improve website traffic and generating leads. With the apt strategy, you can quickly get high visibility for even the most competitive and lucrative keywords.
Contact Us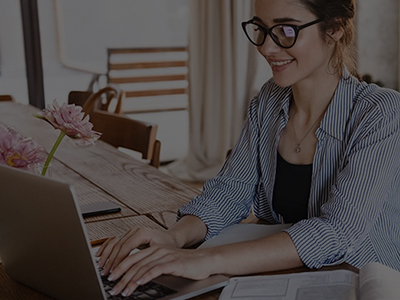 Why Paid Search Management Services for Startup Business
More Sales Leads
Better Online Revenue
Cost-effective
Fast way to get targeted visitors
Enables advanced marketing Techniques
Additional Services For Startup Overall Marketing Growth
Google Ads Management Services
Google AdWords works faster than SEO. It is a search engine marketing services and strategy to create more traffic and leads. A well-optimized AdWords campaign works much faster for a business to get the much-coveted first spot in search.

Website Design & Development
Considering one of the most important aspects of your company's face – your website, needs utmost attention when it comes to customer retention and engagement. It is the central hub for your messaging and content marketing efforts. All other marketing tools and techniques revolve around this segment only and must support and convert the traffic to acquisition. So, it's time to switch to a modern responsive website and express your business to your online clientele. We strongly believe your website must always leave a very strong impression and to the achieving that it must be convenient, compatible, navigable and useful. We offer the best-in-class functionality and deliver the best of both web and mobile for startup as well as for enterprise. We provide lasting impressions both visually and interactively that can transcend and connect with people in a transformational way.

Bing Ads Management Services
Bing Ads serves an excellent platform to advertise your products and services. There's better profitability in Bing Ads since there aren't as many competitors.

Brand Awareness
What good will all products, services, and transformations do if the visitor is not aware of your brand? Hence, irrespective of the fact whether you are a startup or an established enterprise, it is crucial to build the brand and strengthen its associations with the minds of your leads and customers. Your brand will only be a 'brand' when it has a brand name, logo, offering an in-depth content molded into an experiential set of features for your audience. The customers gravitate towards a certain brand only when there is brand awareness. We readily strategize your brand awareness campaign with eye-catching visuals, investing in the correct advertising mode, building in-depth content and a lot more.
FAQ on SEO Services for Small Business & Startup
Does PPC work for small businesses?
Yes, through correct PPC techniques, startups get better visibility and control into the amount being spent, leading to increased conversions, sales, and growth. An effective PPC will eliminate extra spend and inefficiencies & can lead to better budget allocation as per the business needs.
Can I set up a paid ad campaign for my business?
Yes, you can set up PPC campaigns as per your target audience and can also manage the campaigns effectively. An effective PPC targets active buyers who are looking for a specific service or product. There are multiple networks to run PPC campaigns such as Google, Facebook, LinkedIn, Instagram, Quora.
How can Google Ads help my business?
Google Ads is one of the quickest ways to generate leads and traffic on the website. Through online ads, businesses can reach audiences that need/are interested in the services and products they are offering. The AdWords platform runs on pay-per-click (PPC) advertising, which captivates the attention of the target audience & increases sales.
Does managing an Ad campaign for my business a costly affair?
An Ad campaign is generally more cost-effective as you're targeting your advertising budget for a select/target group. Also, one can choose geographic locations to receive web traffic from visitors. Pricing always varies as per ad distribution, click budget and billing options of the company.
What does a paid ad campaign include?
A Paid Campaign usually includes building a brand, boosting brand awareness, aggrandizing the rate of conversions/sales, doubling the customer volume, and framing strategies that drive results that can help a company achieve its goals.
What is PPC, and why should you consider it for your business?
PPC positively and majorly impacts small & other businesses and brands. An effective PPC marketing likely adds on valuable traffic on the website and eventually, revenue. PPC can help companies achieve their marketing goals, ranging from high-level brand exposure to a hot lead submission or e-commerce sale.
I don't use AdWords right now. How can it help my business?
Google Adwords is a platform that can make a company more successful. It's one of the most powerful methods of paid online advertising available. Through it, the companies can focus on potential clients searching for what you have to offer. Once Google AdWords campaigns are optimized, companies can get a high return on investment
How much do PPC management services cost?
Pricing is dynamic for PPC and usually varies. With platforms like Google Ads, there is no confined answer. As Google Ads is such a customizable platform, you can control your PPC budget and increase or decrease your ad spend as per your requirement.
Industries We Served

B2B

Ecommerce

Education

Healthcare

Travel

Atomotive
PPC & Paid Campaign Management Blogs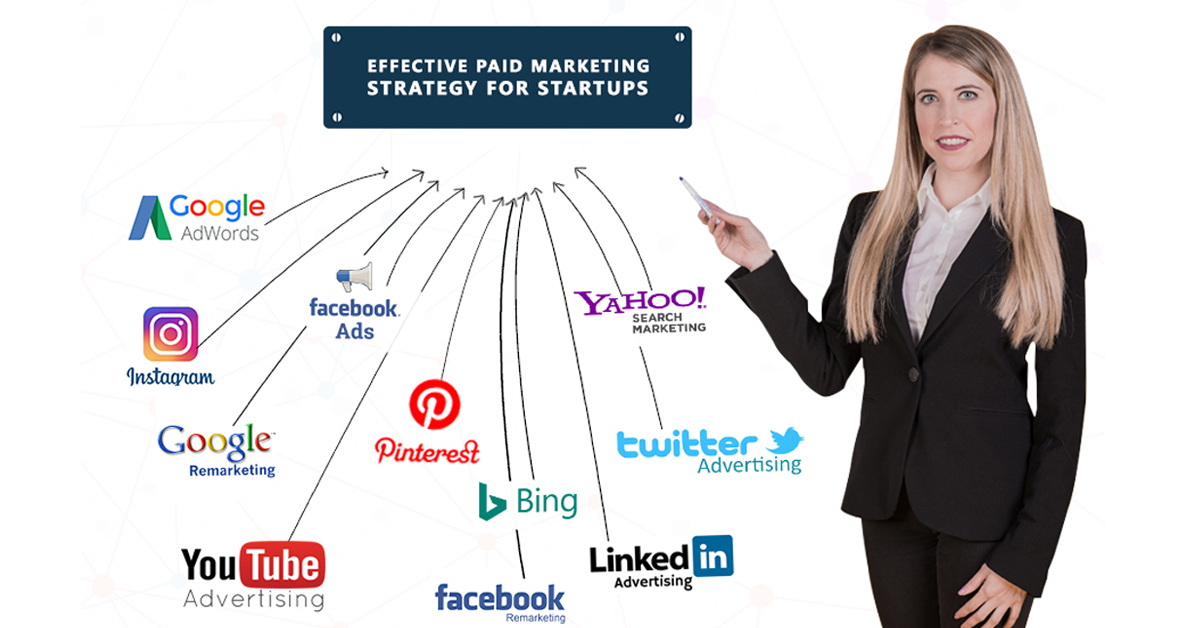 March 20, 2020
Effective Paid Marketing Strategy & Ideas for Startups
When we talk about business, one prominent word that comes up is -Marketing – an essential power-pack tool required for an Organizational lift!...
Read More