What is Facebook's Business Marketing Strategy?
Facebook – one of the largest social networking platforms connecting people from different sectors, is now widely used to promote awareness about businesses. Business owners create Facebook pages as a medium to sell their products and services. Well, it is not as manageable as it sounds! Knowing Facebook marketing tips and tricks is the only way to get a stand-in in this competitive social-media world. 
Different Facebook Marketing Ideas for Small Business
A simple business rule is to engage the users continuously and simultaneously be more visible. Here, a strategic marketing plan can help a small business to achieve set goals.
So, what is Facebook's business marketing strategy?
In this blog, we will discuss Facebook marketing ideas for small businesses that will help in creating a successful camp, promoting products and services to a wider audience.
Read on further-
1) Let Visuals Speak Louder – The first thing a viewer views on your profile is your images. For Social media, images play an important role. A descriptive & informative visual- highlighting your brand is one of the best Facebook marketing tools. To emphasize it more, add a captivating story with it. To increase the publicity, highlight cover photo updates on timelines of followers or friends known to you. Through this, your business profile picture and cover photo will be displayed on those new follower's timelines. So, it answers your question of – "How can I use Facebook to promote my business?'. Your visuals and highlight get you instant, free-visibility. If your visuals are attractive enough and suffice your brand, you will get likes, comments, clicks, and even sharing, just Free of Cost.
2) Purposeful Posts – The posts on social media are done intentionally. When you start engaging with viewers, they wait for your posts. Make sure posting content that holds a purpose like a product description, correct social message, or something relevant.
Define what you want to post and why you need to post. Keep reviewing competitor pages to check the most engaging topics that followers comment on or like.
3) Facebook Optimization – It is the most critical thing that distinguishes the successful ad campaigns amongst the rest. You need to choose the right name, Customize your vanity URL, Fill-in your profile along with the "About us" section, add-on the phone number, and address on your Facebook page. Scatter your business page with keywords strategically and Optimize Facebook updates. Facebook Optimization is one of the best answers to your question – How do I market my small business on Facebook. The strategy can keep the Facebook Advertising Costs Low, can get Facebook Ad Frequency under Control, get a Higher Relevance Score, and even connect with the Right Target Audience.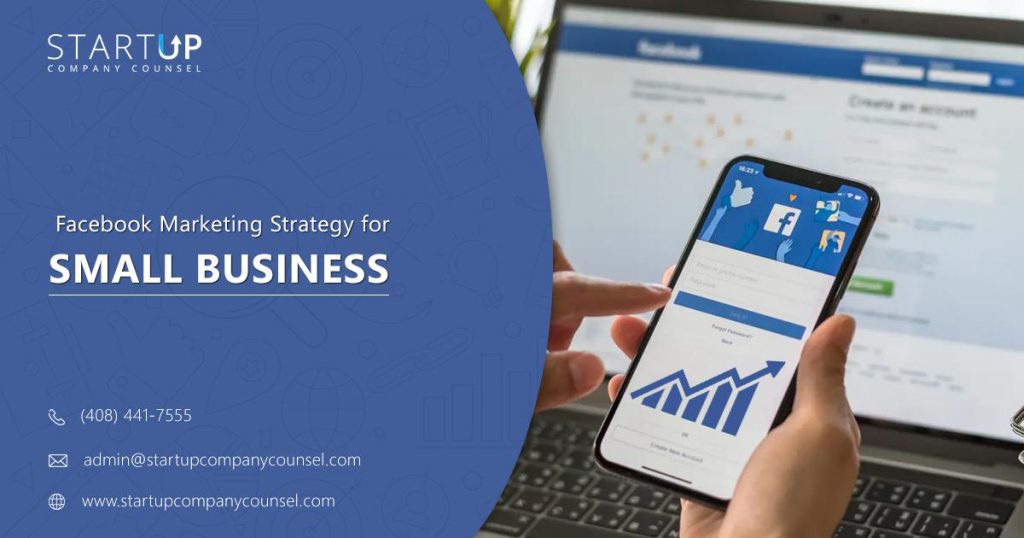 4) Facebook's maps – Facebook uses a Google API that lets you mark yourself at places you've visited. It is called "Check-in." Through this feature, when a customer "checks-in," their timelines show the brand visited and its link. The brands that are listed under the 'Local Business' category can use this feature. Check-in offers visibility; therefore, companies can offer discounts or points to gain more customers.
5) Ad targeting – Ad Targeting is a great Facebook marketing strategy for small businesses. Adjust your target audience based on the following criteria.
Location – Target your ads in your priority location- cities, countries you want to do business.
Demographics – Select & Engage with your audience based on age, gender, job, and more.
Interests – The interests of the people you want your ad to reach. 
Behavior –Revolve your inputs on consumer behaviors such as prior purchases and device usage.
Does Facebook Advertising Work for Small Businesses?
The other common answers for – How do I market my small business on Facebook, are through Open Suggestions, Recommendation, wherein you can ask the client's inputs on your brand. You can also use 'Add Story' as a daily option to update your plans or your products. There is also the "Go Live" section wherein the viewers can join in for your quick update.
Conclusion – Try using your Unique Selling Point, your brand's services, as people connect to the Facebook company page through links, redirects, from one of your great posts!
Let Facebook do all the talking for your brand!
Connect with Startup Company Counsel for digital marketing services for your startups.